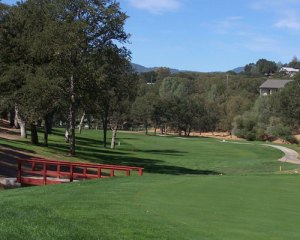 It's that time of the year again when it's time to renew your Men's Club 2017 membership. President Rick Millard would like to thank the membership for a year of great golf, fueled by your participation. Next year you will see many more fun filled tournaments.
All members intending to renew their membership should return the lower portion of this document accompanied by a check, cash or money order for the appropriate amount by December 15, 2016. If we have not received a renewal by December 15, 2016, memberships will be placed on an inactive status, but held in the NCGA computer. If renewals have not been received by December 15, 2016, members will be removed from the NCGA membership list and the NCGA# will be invalid in the NCGA computer system. If a member wishes to renew his membership after December 15, 2016, a late fee of $40.00 will be assessed and due prior to renewal (Associate members included).
We ask your help in getting your renewals in on time.
Click here to download the HVLMensClubApplication.
Please print out and complete this form and drop in the Men's Club box at the Pro Shop – Attn: Membership Chairman or mail to: Hidden Valley Lake Men's Golf Club Hidden Valley Lake Pro Shop 19210 Hartman Road Hidden Valley Lake, CA 95467
---
Men's Club Member Fees
Annual Dues: $54.00
NCGA Dues: $36.00
Total: $90.00
* There is a one-time initiation fee
Associate Member Fees
Annual Dues: $14.00
NCGA Dues: $36.00
Total: $50.00
Junior Member Fees
Annual Dues: $0.00
NCGA Dues: $18.00
Total: $18.00
Men's Club Members' fees include hole-in-one insurance. The hole-in-one insurance will pay up to $100 to Mulligan's Bar for a qualifying hole-in-one that is made at Hidden Valley Lake Golf Course with a HVLMGC member as a witness.
2017 Men's Golf Club Schedule
UNDER CONSTRUCTION
Club Officers 2017
President: Rick Millard
Vice President: Richard Jones
Treasurer: Gary Young
Secretary: Mike Herdell
Handicap Chairman: Richard Prithchard
Membership: Richard Pritchard
Tournaments & Rules Committee: Riley Adams
Publicity/Newsletter: Rob Rohe
Members at Large: Pete Gascoigne & Riley Adams
Greens Committee Rep: Spike O'Keefe