California Golf 2022 Stay and Play packages starting at just $99
YES! You and your friends deserve this! For just $99 (per person/double occupancy) you can enjoy our popular Stay and Play package at our 18-hole Championship course at Hidden Valley Lake Golf & Country Club located at Hidden Valley Lake, CA. Combined with our partners at Twin Pine Casino & Hotel, our golf getaway has been a hit for California golfers for more than a decade. If you are into California golf, this is one course you definitely want to play. Our 6,700 yard, par 72 course covers 135 acres with an average greens size of 4,700 square feet. This lush course has 32 sand bunkers and two acres of ponds and water hazards.  In fact, many of our NorCal golfing guests have rated it as good, if not better, than most of their other golf resort trips. This California golf course, by the way, is open all year! That means that your golfing getaway is available anytime during the year on a space-available basis. Book early, book often!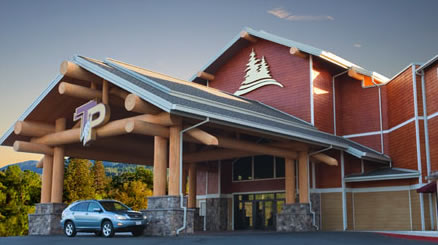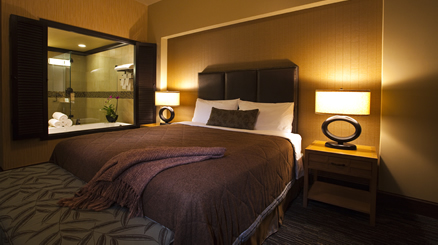 Our Golf Resort Stay and Play packages include:
One night stay at the Twin Pine Casino & Hotel
18 Holes of golf with cart at Hidden Valley Lake Golf and Country Club
Driving Range Token
Additional nights are based on Hotel availability at added cost
More about our facilities
Practice facility includes a 7.5-acre driving range for the "show" game, and practice greens to improve the "dough" game. Private, group, and junior lessons are available from the PGA professional staff. The golf shop is housed in a 7,000 square foot building that also contains a full-service restaurant and fully stocked 19th hole, affectionately and often appropriately called, Mulligan's. Dine with us at our Greenview Restaurant with authentic dishes using fresh and local ingredients.
At the Hidden Valley Lake Golf & Country Club we offer an adjacent campground including R.V. hookups, boating and fishing at Clear Lake, as well as wine-tasting, hot air ballooning, hot springs, and other delights nearby.
So what are you waiting for! Give us a call today (707) 987-3035 at set up your tee time and enjoy our Billy Bell Jr. designed 18-hole Championship course, the only one in Lake County. If you are from any of these or other locations please come and visit us at the Hidden Valley Lake Golf & Country Club.You can also check out our Golf & Wine package. Just ask for details.
"You can drive twice as far but not have half as much fun as you can at Hidden Valley Lake Golf & Country Club."
Golf Stay and Play Hidden Valley Lake CA
Golf Stay and Play Sacramento CA
Golf Stay and Play Santa Rosa CA
Golf Stay and Play Roseville CA
Golf Stay and Play Fairfield CA
Golf Stay and Play Sonoma CA
Golf Stay and Play Napa CA
For more information